18 Oct 2019
Tips on How to Meet People in Japan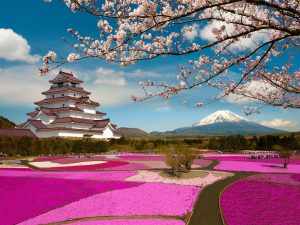 As much as Japan is known as a fun country and there is always so much to do, things can get a little overwhelming, especially if you are a new expatriate and are trying to figure your way around. It undoubtedly helps to socialise and meet other people who can spend time with you. The biggest challenge always comes in figuring out exactly where to meet people.
How to Meet People in Japan
Go to a baseball game: If you are in Tokyo or Yokohama, you should consider attending a baseball game. They always have fans cheering, and among those enthusiasts, you can find friends and people who have a shared interest. Baseball games are also fun, and if you are having a dull day, the singing and dancing which goes on there always lifts the spirit.
Go to a "Nomihodai" restaurant: This is an "all you can drink" bar where the waiters serve unlimited drinks for a fixed price and time. It is always a great place to meet and socialise, and if you are looking for an ice breaker, "Kanpai!" is a good one, since it means "Cheers!". The fact that alcohol is served means that the people will be more open for interactions.
Go for karaoke: Music is the universal language which everyone speaks. Explore this by going to hotels and bars that give people a chance to sing karaoke. You do not have to be an excellent singer for you to try it. As long as your main agenda is to have fun and socialise, then you will have a good time.
Use an app: Technology provides numerous opportunities for people who are looking for friends. Apps such as Tinder, Facebook and other social networking platforms allow you to bond with people within your geographical reach.