05 Nov 2020
A Guide to Enjoying the Night Life in Tokyo
Tokyo, the capital of Japan, has a variety of places to enjoy nightlife. The capital of an empire, this city is one of the largest and most cosmopolitan urban centers in the world. If you choose well, you can spend an incredible night in the best places, consuming the best food and drinking in the biggest city in Japan.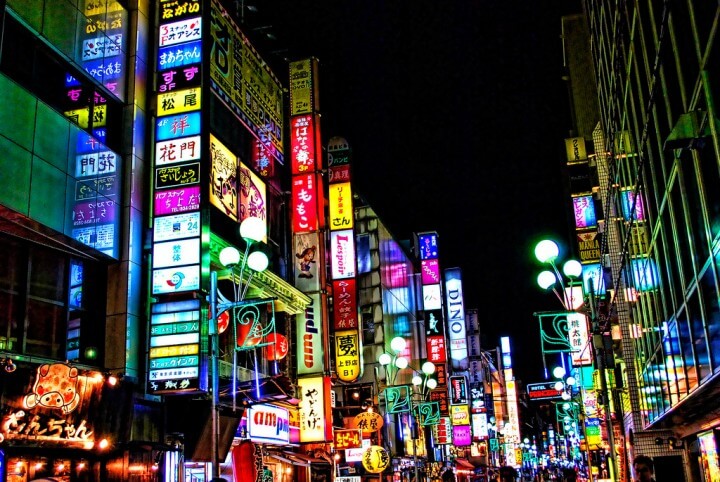 Tokyo's Best-Known Nightlife Districts
Shinjuku, Shibuya, Ginza, and Roppongi are the four districts known for their busy nightlife in Japan's capital. Learn more about them in this article.
Kabukicho, the District With The Night Clubs You Must Visit
Northeast of Shinjuku station is Kabukicho, the largest red-light district in the country. It has hundreds of restaurants, bars, nightclubs, and even massage parlors. You can recognize this place by its large and neon signs. It is common to find adult stores, as well as a little explicit advertising. The prices in this district are a bit expensive. In Kabukicho, you will also find Golden Gai, an old-fashioned district with narrow alleys and many small bars.
Shibuya, the Ideal Place to Find Hotels
Shibuya is frequented by local young people. In this district, you will find night clubs, bars, dance halls, and restaurants. However, Shibuya is known for being the home of the Love Hotel Hill. Shibuya is more easily accessible by foreign tourists who do not have much command of the Japanese language or culture. This is in comparison to the Kabukicho district of Shinjuku, which is mostly frequented by local citizens.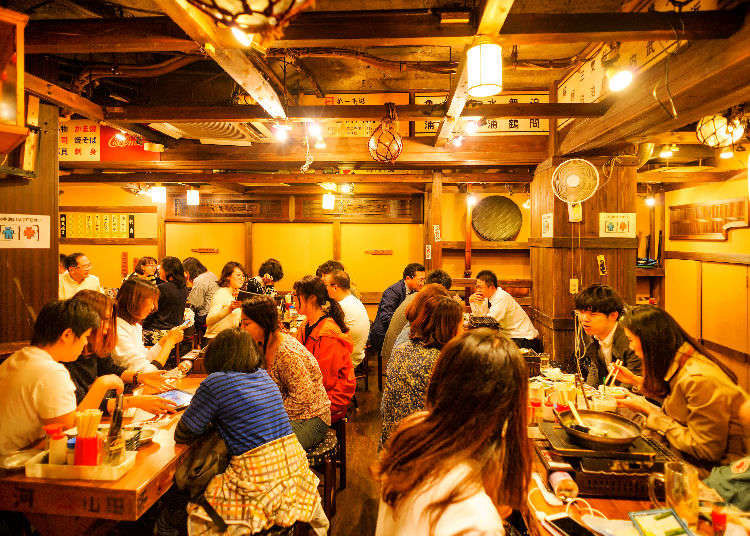 Luxury Restaurants and Nightclubs in Ginza District
Ginza is known for being the most luxurious district. Its restaurants are haute cuisine and its bars and nightclubs are elegant. They are usually visited by businessmen or hostesses. As they are exclusive places, not all are known by foreign customers.
The Best Place for Nightlife: Roppongi
In Roppongi, tourists are more accepted and better served. Here you can visit different night clubs, bars, and restaurants. In this district, you can enjoy free activities for the whole family, even at night.
Where to Enjoy Traditional Japanese Food? Streety Food and Traditional Restaurants
Dinner is one of the most striking night-time activities in any city. All over Tokyo, you can find different restaurants for all budgets. You will see everything from humble family restaurants with traditional Japanese style to elegant three-star restaurants.
In Shinjuku, Shiodome, and the Tokyo Station, you will find many tall buildings with restaurants on the top floor. These are great places to enjoy a meal and enjoy the night scenery for an unforgettable experience.
You should also visit Tokyo theme restaurants, such as the Prison theme restaurant in Shibuya, the Gothic Church theme restaurant in Shinjuku, the Ninja theme restaurant in Akasaka, the vampire theme café in Ginza, and the maid theme restaurant in Akihabara.
Ekoda's Night Bazaar: The Best Known Night Market of Tokyo
This night bazaar is open on the fourth Saturday of every odd-numbered month, between 5 and 8 p.m. It is also the only regular night market in Tokyo. Here you can buy fresh, local products and enjoy entertainment. This market was created in 1996 to support the shops in the Shotengai, between Ekoda and Shin-sakuradai stations. As it is not very common, every time this bazaar is set up, it is an experience. At this market, you will find family game stands, raffle prizes, and festival food.