18 Oct 2019
Interesting Facts About Japan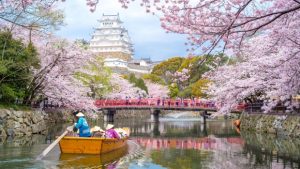 Japan has a lot to offer, so whether you are going as a guest or you are relocating permanently, there is a lot to look forward to. Before you start packing for your journey, you should know the exciting things about Japan, the land of the rising sun.
Facts About Japan
They have an ageing population: Japan has a high life expectancy, which is a good thing, but if you factor in the low birth rate, it shows that their population is ageing. More than 25% of Japan's population is aged 65 and above, and the projections are that the percentage will get to 40% by 2040.
They have high- tech toilets: Japan is known for their "Washlets", super-intelligent toilets. Going to the bathroom will present you with many buttons which you may not know what to do with. You may even get a toilet greeting you. They have an automatic flush, water jets, and air freshener. You will find these high tech toilets in most hotels and even homes.
They commute using bullet trains: If you are used to slower trains, you will get mesmerised by the rapid trains in Japan which travel at an average of 155 mph, and they even have some that go to 375 mph. They believe in speed and not wasting time, and the trains rarely have a delay.
The cities are big: If you are moving to Tokyo, then bear in mind that you will be in the most populous city in the world. They have more than 39 million people in the city, and it can get overwhelming if you are trying to manoeuvre your way around.
The countryside is beautiful: The Japan that you see in the media is probably just about tall buildings and technology. However, the landscape is covered with mountains, forests, and flowers. The bright pond of Biei is magnificent.