10 Feb 2020
Remarkable Places All Japan-Based Expats Should Visit
Japan, where ancient tradition meets ultra-modernity, is home to an estimated two million expatriates from all over the world. While most are concentrated in Tokyo and other major cities, smaller expat communities can be found all over this diverse island-nation.
Japan is known for its relatively high cost of living, especially in urban centers, with both Tokyo and Osaka ranking among the world's most expensive places to live.
But this is made up for by the country's rich culture, welcoming people and remarkably varied topography, all of which provide the adventurous expat with a myriad of exciting places – urban, rural and tropical – to visit.
Tokyo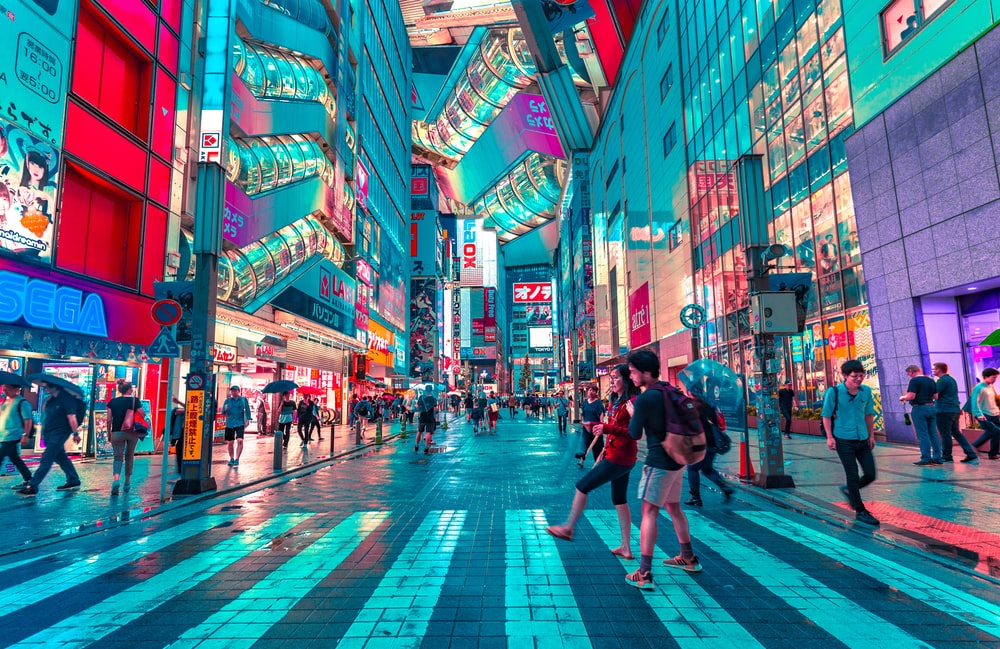 One of the world's most populous cities, the Japanese capital, is full of iconic landmarks. These include the Imperial Palace and its spectacular gardens, the Tokyo Railway Station, and the centuries-old Senso-ji Buddhist temple in the city's Asakusa district.
But for the enterprising expatriate, Tokyo offers a host of other, less well-known attractions as well.
One of these is the city's historical book and publishing district. Located in Tokyo's Chiyoda Ward, the Jinbocho neighborhood (known in English as 'Book Town') is home to numerous Japanese publishing houses and other businesses involved in the local book trade.
The district teems with quaint shops selling second-hand books, magazines and publications of all kinds, many of them quite old. While most of these are in Japanese, several shops specialize in foreign-language publications.
Whether you're hunting for a hard-to-find book or just looking for some light reading, you have an excellent chance of finding it here.
Those looking for something completely different, meanwhile, can visit Tokyo's parasitological museum. The world's only museum devoted solely to the study of parasites, this offbeat attraction can be found in Tokyo's Meguro neighborhood.
With 300 different creepy parasites on display (including the world's longest tapeworm), this admission-free museum was originally founded in 1953 as a research facility.
And for those looking to get out of the city, you can't do better than the volcanic island of Aogashima. Although it is technically part of the Tokyo Prefecture, this tropical paradise is located about 220 miles (354 kilometers) south of the capital in the Pacific Ocean.
The least inhabited island of Japan's Izu Archipelago, Aogashima is ideal for weekend getaways. Featuring two concentric volcanic craters topped by lush vegetation, it remains mostly untouched by the ravages of mass tourism.
Osaka

Even though it's Japan's third-largest city (and only 15 minutes from Kyoto by bullet train), Osaka is generally overlooked as a tourist destination, both by foreign travellers and expats based in other parts of the country.
But Osaka has its own unique charm. Famous for its mouthwatering local cuisine (it's affectionately known as 'the nation's kitchen'), the city is home to a number of sites that make it well worth the visit.
For the gastronomically-inclined, the Dotonbori neighborhood in the Namba district is the ultimate place to experience Osaka's unique gourmet culture.
Situated along the Dotonbori canal, the area is jam-packed with restaurants of every conceivable kind, which spill onto the neighborhood's main drag and its many smaller side streets.
A dizzying array of street vendors will offer the visitor cheap but delicious local specialties, such as Osaka's famous takoyaki (fried octopus) and okonomiyaki (a savory pancake).
In the early evening, thousands of hungry locals descend on the area, and the competition for business is fierce – thus ensuring that the food on offer is up to the highest possible standard.
One of Osaka's quirkier attractions (which also happens to be related to food) is the Cup Noodles Museum in the city's Ikeda suburb.
With colorful exhibits and dioramas, the museum tells the story of Japan's instant noodle industry, which was born in Osaka in the late 1950s. It even features a replica of the workshop where instant noodles were first conceived by Japanese inventor Momofuku Ando.
And for a small extra fee, Ramen noodle lovers can receive instruction in the art of instant noodle-making.
Kyoto
Considerably more laid back than Tokyo and Osaka, the city of Kyoto served as Japan's capital for 11 centuries until 1869. With a current population of less than two million, Kyoto is best known today for its old imperial palaces, Buddhist temples and Shinto shrines.
Tourists tend to confine their visits only to Kyoto City, where most of the better-known tourist attractions are located. But if you're willing to stray off the beaten path, there are spectacular sights to be found outside city limits.
One of these is the floating village of Ine no Funaya, located roughly 80 miles (130 kilometers) north of the city. Often described as 'the Venice of Japan', this picturesque fishing village sits along the pristine Bay of Ine.
Visitors can take boat tours, enjoy local seafood and spend the night in one of the many rustic houseboats (which also serve as guest houses) that line the bay.
Since time immemorial, the Kyoto region has been a focal point for tea production and the uniquely Japanese tradition of the 'tea ceremony'.
In light of tea's centrality to Japanese culture, no visit to Kyoto will be complete without a stop at the town of Wazuka, which accounts for almost half of the Kyoto Prefecture's total tea production.
Especially famous for its green tea (matcha), the town is surrounded by rolling green hills. It is dotted with stately tea plantations, which have been operated for centuries by Japan's oldest tea-growing families.
On the first weekend of every November, Wazuka hosts the Chagenkyo Matsuri tea festival, which draws thousands of visitors from all over the country.
Hiroshima
Given its profound historical importance, Hiroshima will always be among Japan's must-see attractions.
On August 6, 1945, the city was completely destroyed by the first-ever use of an atomic bomb, killing tens of thousands of people and effectively ending the Second World War.
Hiroshima has since been completely rebuilt and is now both a thriving metropolis and a symbol of peace. But it also serves as a stark reminder of the destructive power of atomic weapons.
At the Genbaku Dome (also known as the 'Atomic Bomb Dome'), visitors can pay their respects to the city's fallen and ponder the potential horrors of nuclear war.
Although the building was almost directly under the devastating bomb blast, its thick walls and steel dome miraculously remained intact. Today, the hollowed-out structure serves as the Hiroshima Peace Memorial.
Visitors, both expats and tourists, can also take in the city's Peace Memorial Museum, the Cenotaph for Atomic Bomb Victims, and the Flame of Peace, which will continue to burn until nuclear weapons are universally banned.