11 Aug 2020
Japanese Pachinko Machines
In Japan, Pachinko machines are like slots machines in the western world. They are the most popular gambling games among many Japanese punters. However, for a long time, they were being used as recreational arcade games. The fact that they are highly customizable makes them a favorite among many Japanese punters. In fact, we wouldn't be so wrong, stating that this is the leading form of gambling in the Asian country.
Pachinko Machines Popularity
In almost every corner in most cities, it's very unlikely to miss parlors dotted with pachinko machines and players busy doing what they do best. It's no wonder that Japanese punters spend over $200 billion on pachinko machines annually.
One factor we cannot fail to mention about this game is that it has Korean roots as most of those who own the parlors where these machines are originated from Korea. Having been denied official opportunities in mainstream businesses, the minority group flocked to the parlors, which gave rise to a craze that has been on the increase since the early 1920s.
One of the reasons these games are popular in the country is because they aren't as complicated as other casino games and they appeal to both the young and the old. Pachinko is such a huge business in Japan; currently, there are over 12,000 parlors in the country where you can also find slot machines. It is said that the game generates over $280 billion in profit annually for those who own the businesses.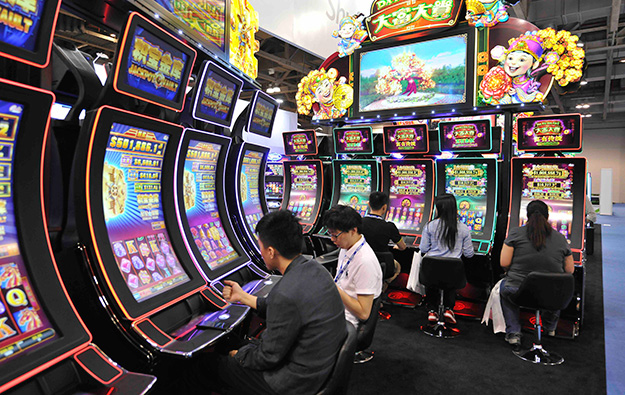 How to Play Pachinko
The game is played on the machines known as pachinko. To play, you are required to fire balls into the device using a flipper. The balls bounce down the machines through a forest of pins. One of the key things you must do before starting to play is acquiring your balls from the establishment. In most cases, you will be given around 250 of them. The next step is to select a pachinko machine where you will play. You are then supposed to launch your balls into the tray, and using a knob or a flipper, you then fire the balls, and in the process of firing, you could trigger winnings or a jackpot.
Pachinko machines use small steel balls which a player has to rent from the parlor. The most unique thing about these balls is that they are the main objects used to play, bet, and win prizes at the same time. On the other hand, winnings are in the form of balls in that player gets additional balls which they can later redeem for cash prizes. But compared with slots, pachinko games are a bit hard to hack. You must have some level of skill to know how to fire the balls the right way. However, a few lessons are enough to get a hang on how things are done. If you thought hitting the jackpot in pachinko means money, consider yourself very wrong; prizes are paid using balls.
Types of Pachinko Machines
There are three types of pachinko machines, namely, Hanemono pachinkos, which were most popular in the 1970s, Diji-Pachi machines, which made their debut in the 90s and Kenrimono which are a bit advanced compared to the rest. Many people tend to think pachinko is similar to slots, but they are different in how they are played. In slots, you spin the reels while in pachinko, you fire the balls.