05 Dec 2019
There's a lot about the launch of the Christmas season which gets most of us caught up in a nostalgic, joyful, and giving mood. To bask in and intensify this wonderful feeling, in America, we're quick to indulge in shopping for thoughtful, unique gifts to surprise our family and friends, and snuggling up to watch Christmas films on the sofa. Many countries worldwide celebrate Christmas.
However, each country tends to have its own traditions unique to them. When you're away from your hometown and in Japan this Christmas, ensure you know what to expect and don't miss out on what the Japanese holidays, or 'Meri Kurisumasu' (happy/merry Christmas) has to offer. This post looks at the exciting differences between America's and Japan's festive traditions. Furthermore, it also provides you with some tips on what there is to see, to fully immerse yourself into the Japanese holidays.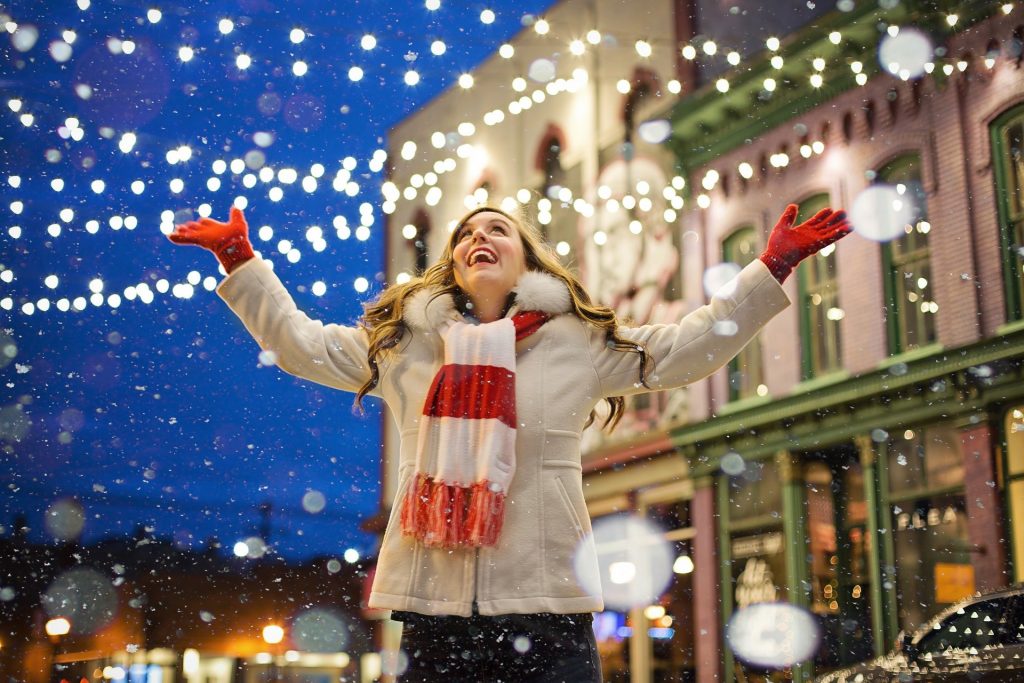 The Significance of Christmas
The meaning of Christmas differs between America and Japan. In America, it is mostly viewed as a religious holiday celebrating Christianity and the birth of Jesus. But those who are not particularly religious still take part in the event, as it's considered to be an occasion to celebrate the unity of family and friends.
In Japan, Christmas has only been around for the last few decades and is perceived as a special time of year for romance and for couples to celebrate their love for one another. This is similar to America's Valentine's Day. Japan sees the glory of Christmas as a time to spread happiness. Equally, America shares the same incentive for a joyful holiday.
Businesses within America are found to display their closed signs for the day as it's a national holiday. In Japan, the 25th of December is regarded as an ordinary working day, and many people choose to attend work.
Gift Giving
Gift-giving was not initially a tradition in Japan at Christmas. However, it has become an increasingly popular idea adopted from the US.
In the US, Santa is the figure who delivers gifts to everyone across the world. In Japan, Santa is referred to as サンタさん、サンタクロース santa-san (Mr Santa).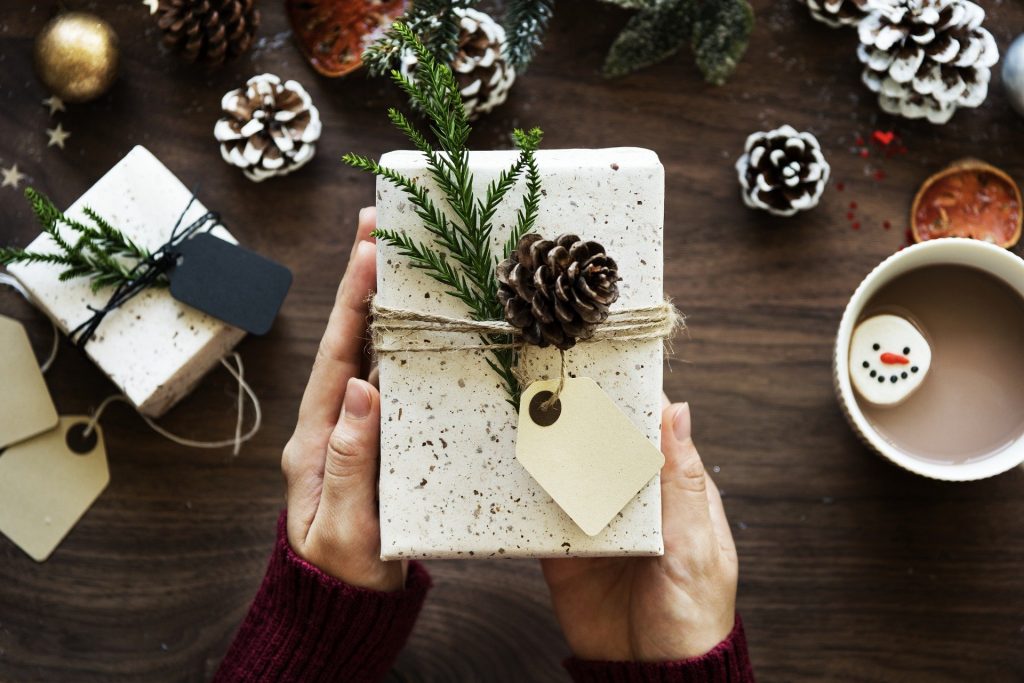 Decor
There is a shared appreciation for beautiful illuminations and Christmas trees. However, in Japan, Christmas trees are decorated and placed outdoors.
Christmas Food
One of the stark differences between US festive traditions and Japan is the food! An American meal at Christmas usually comprises of a turkey or ham, with mashed potatoes, stuffing, gravy, cranberry sauce, and so forth. However, in Japan, you'll be surprised to know that one of the world's favourite fast-food chains, KFC, is the go-to venue for Christmas day!
This tradition began since KFC's Christmas marketing campaign in Japan in 1974, called Kurisumasu ni wa kentakkii! Following this, fried chicken became the top choice of food for Christmas day. And so, this year, you needn't worry about sweating over a hot stove at Christmas, as you can easily pre-order your KFC for Christmas day in Japan.

For dessert, rather than a traditional American Christmas fruit cake, in Japan, you can expect that their traditional sponge cake with whipped cream and strawberries will be readily available in stores. In fact, you may also be interested to know, the sponge cake emoji used on phone messaging is actually the Japanese Christmas cake!
Music and Parties
The words "All I Want for Christmas is You," "Santa Baby" and choir songs such as "Silent Night" fill the shops, streets, and Christmas events in the US. In contrast to this, while you're away in Japan, a song you'll become familiar with over the Christmas holidays is the sound of Beethoven's ninth symphony and the final act "Ode to Joy."
This song is famous in Japan since German prisoners of World War I sang it. And now, it is commonly referred to as "daiku" meaning number nine. Since this happened, the song became increasingly popular, such that Japanese choirs sing it in German. So in time for Christmas, turn up your traditional Christmas US tunes, and don't forget to include the significant, symbolic symphony favoured by many in Japan too.
Where to Go This Christmas
Whether you're with friends, colleagues, or riding solo, there is plenty to see and do in Japan all year, especially at Christmas. And so, for some of the best places to experience a Japanese style Christmas, here is a selection to get you started.
Tokyo Disneyland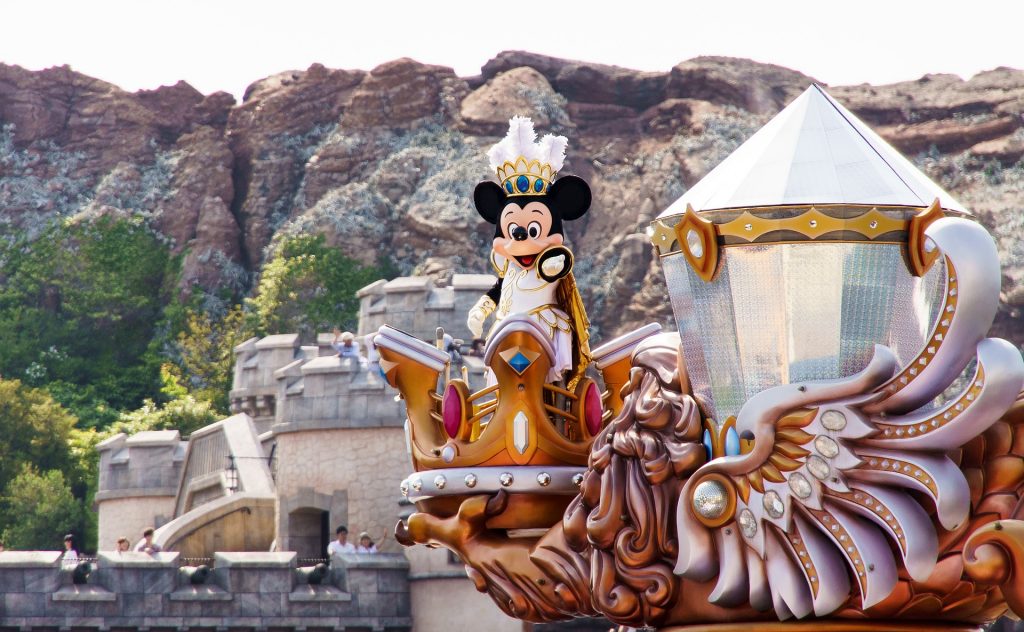 An introduction to Disneyland is rarely necessary to convince people to go; however, for those who adore Christmas, the one in Tokyo is the hot spot for all things illuminations, parades, and special Christmas events. It launches the second week of November and continues up until the 26th of December. It's said that Disney may have inspired the characteristics of fun and romance which are weaved throughout the Japanese Christmas.
At Tokyo Disneyland events such as Christmas fantasy and Christmas Wishes at Disney Sea are the events you shall want to see, particularly if you adore grand fireworks displays and romantic Christmas illuminations. At Tokyo Disneyland, you're are sure to be entertained and get a real feel for what Japan's Christmas is about; happiness!
Christmas Illuminations
An essential part of your yuletide break within Japan must include marvelling at one or two of the many unique attractions featuring beautiful lights. To get your fill of twinkly illuminations this Christmas, here are a few of the places you should take a stroll through. Yebisu Garden Place, Shinjuku Terrace City, Omotesando Hills, and Marunouchi Naka-Dori. Also, if you love Christmas trees, be sure to visit Odaiba at night and marvel at the big, incredibly decorated tree.
Christmas Shopping
You may want to buy gifts for your new-found friends in Japan, or perhaps send a few presents back to your home country to some select people. You are bound to find something you like at Kyoto's downtown area. Japan's best shops are featured here, such as Takashiyama and Daimaru. And that's not the best part: Christmas sales are plentiful, plus of course a plethora of Christmas decorations to give your shopping trips the festive feel.
Ice and Snow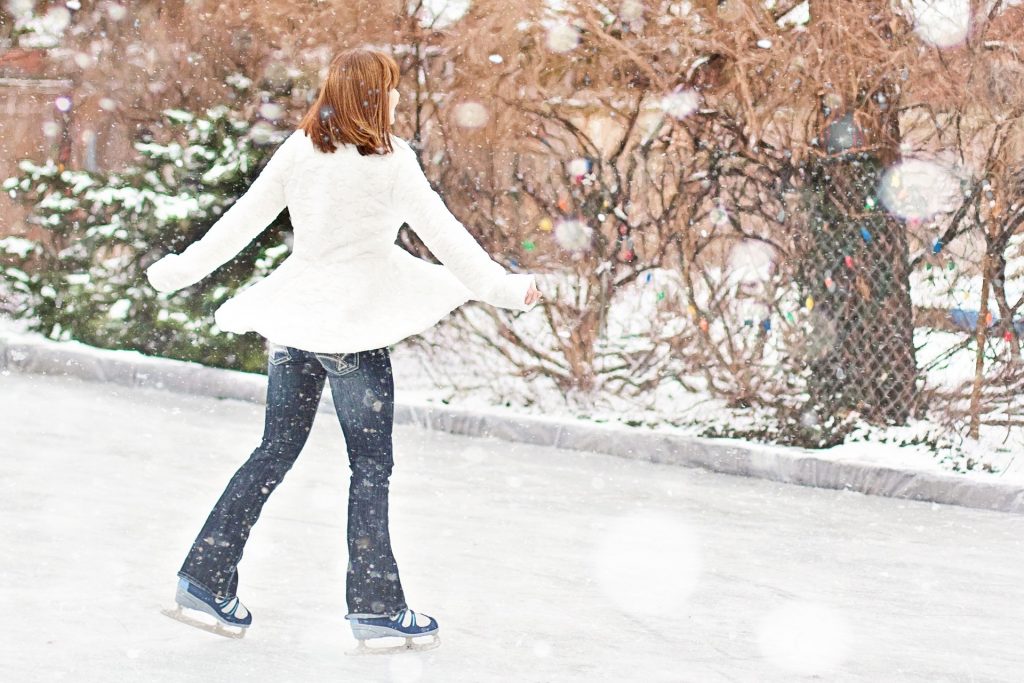 A dreamy Christmas for many is one which usually includes ice and snow, and lots of it. So while you're in Japan, why not take out some time to head to the popular ski resort called Niseko in the town of Hokkaido? A big part of Christmas is about making memories that you can cherish forever. Plus it's always fun to hone in on your skiing skills, get your blood pumping and get those happy endorphins rising. Also, being surrounded by real snow is destined to get you in the Christmas mood.
German Market
German markets make a much-appreciated appearance around Christmas time in a few countries. Tasty beer, music, delicious food, and unique gifts are usually part and parcel with these events, and they tend to add a touch of warmth to an otherwise cold time of year. To keep your tradition of visiting a German market alive, or to start a new ritual while you're in Japan, why not head along to the German Christmas market in Osaka and witness one of the tallest Christmas trees on the planet? The German market in Osaka is renowned as the largest Christmas event. So, this is definitely one you can't afford to miss.

Rather than thinking that being away from home at Christmas is a tragedy, see it for what it really is; an adventure to experience an entirely different culture celebrate an event respected and utilised by lots of countries across the world. By reading the tips above, you have the luxury of picking and choosing which parts of the Japanese Christmas traditions you would like to try. And which festive traditions you've stuck to over the years that you would like to bring to Japan.
As you make Japan your home for a little while, you can still have a Christmas tree inside your short term rental if you wish, and order a KFC, as opposed to cooking a turkey on the day. Use your time in Japan at Christmas to get the best of both worlds.